Client: Bilton and Johnson
Location: Moorbridge Court Maidehead
Product: Valde Reception Desk Lime Green - LED Lighting
We worked with Bilton and Johnson to supply their client with reception furniture in Maidenhead which consisted of the Valde reception desk (in white and lime green with LED lighting on the underside of the counter and top part of the kick plate) Zoron tub chairs and Bobbin glass coffee table. We helped with the initial stages by talking through the various different reception desk options until it was decided that the Valde would work within the required layout and be aesthetically pleasing due to the inbuilt led lights. We were then given the floor plan for the proposed area and worked each specific product range using our CAD space planning programme pCon. We were able to submit a detailed dimensioned 2D drawing of the desk and a fully rendered 3D model of the desk clearly showing the high gloss white front and led lights which are featured within the Valde range.
The client was very happy with the furniture we supplied and hopes to work with Office Reality on future projects in the very near future.
For more details on the Valde reception desk please do not hesitate to contact us.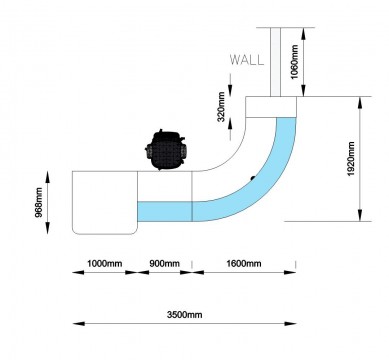 From This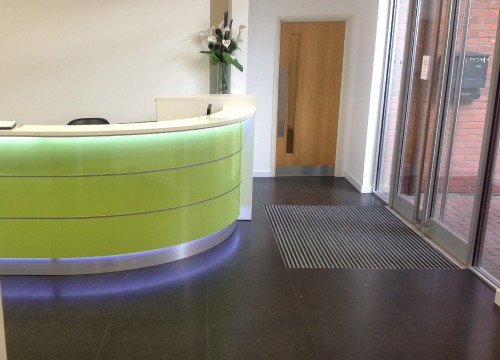 To This
Photo taken by Project Manager at Bilton & Johnson