Surfactant Chemical Company Plc is an aspiring leader in Surfactants & Specialised Chemicals and manufactures a range of chemicals for – Agrochemical Industry, Paints Industry, Textile Specialities, Construction Industry and Oilfield Chemicals. Their main focus is surfactants and emulsifiers housing massive expertise in emulsification through constant research and development which takes place across Europe, parts of Africa, Far East, Asia and Australasia.
SCC's main global office is located in the Midlands (Coventry). Coventry may seem the more likely place for us to send furniture, however, on this occasion, we shipped the items out to their offices in Karachi, Pakistan. We teamed up with Rainham based logistics company 'Chaucer Freight' to aid us with the more technical side of the operation. Their expertise in this area allowed us to focus on the client and their requirements.
Surfactant Chemical Company contacted Office Reality back in October 2014 when they wanted to upgrade their current meeting room seating and task chairs. On the rare occasion, our team is faced with a more expansive job when it comes to delivery diagnostics and shipping cost. This proved to be the case. Our sales team remained undeterred by the complications that may be afoot and seen it as a chance to show everyone that Office Reality can adhere to any requirements. Not only when it comes to furniture styles, but now shipping to different locations across the globe.
After multiple discussions and product amendments over the course of a few weeks. Our client decided to proceed with the Elf Leather Executive Chair.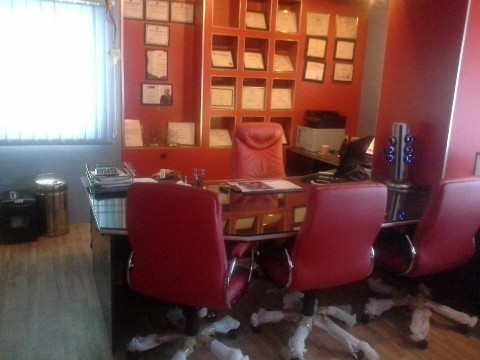 Manufactured in Poland, the Elf chair aptly fitted the criteria given – our client required chairs that gave an executive impression. The chairs distinctive stitching detail firmly endorses the Elf Chairs already lavish image. It was also vital to find a seating range that corresponded with Surfactant Chemical Company's brand colours which are a deep rich red. It was paramount to both Office Reality and the client to get this first time round (as always), due to the location of the delivery.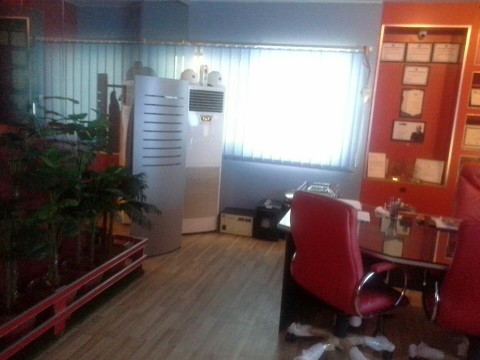 SCC were overjoyed at the arrival of their new seating range and the quality of the furniture received and promised to revisit officereality.co.uk if anything else in their Karachi offices needs upgrading.
Atif Khalid, the sales and marketing officer of Surfactant Chemicals, said:
"We received the chairs and many thanks for your efforts and cooperation; you have been very patient and very cooperative and I appreciate your support throughout".