As the Clerkenwell design week draws ever closer, I thought it would be worth taking a look into what it's all about. For those that have never been or for those who have never heard of the CDW, this short blog may help you decide whether to venture to London or not.
Established only four years ago, the Clerkenwell design week is rapidly growing into one of the biggest and best design exhibits in the country, attracting designers and architects from all over the world. Clerkenwell Design Week is constantly expanding and this year will boast over 60 showrooms, ranging from Brintons who will be launching their new contemporary High definition weave collection, to Clerkenwell who have their own showroom which aims to create an environment of inspiration and discovery.
The organisers should be very proud of their achievements after winning numerous awards including 'Best Live Event' at the AEO Awards, 'Best Festival' and 'Best Cultural Event' at the UK Event Awards.
In May 2012 our marketing and design team headed to the big smoke to see what the design week had to offer. Here's what Ben had to say about the experience:
"From a commercial furniture suppliers perspective, Clerkenwell Design 2012 was an excellent insight to current and future trends within the industry. With architect practices, office furniture showrooms and dedicated showcases all offering open doors and discussions it's the place to be for any aspiring designer within their chosen industry. We discovered new products, suppliers and software which have all now been uploaded and feature on our websites. The products have generated leads and interest from our customers perspective which in turn has led to repeat business, all made possible by CDW 2012. We hope to return for 2014, see you there!"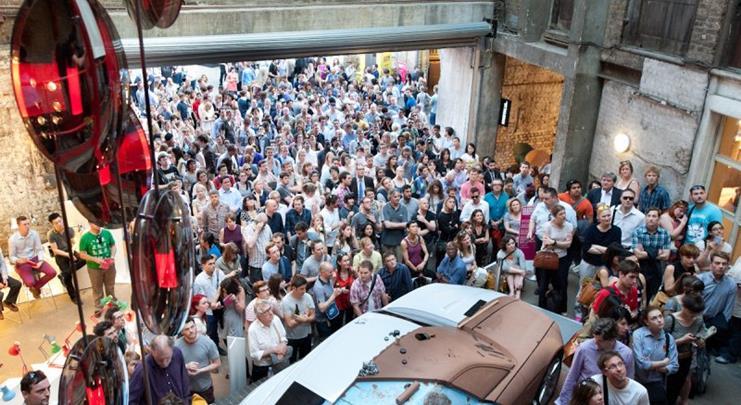 So, if you're looking for a bit inspiration to help create that new office you've been craving, or just fancy having a look around to see if anything catches your eye. Be sure to make your way down to the Clerkenwell Design Week 20th –22nd May 2014. You may even be lucky enough to bump into some of the office reality team!!