The Grade 2 building that now houses the newly completed 4 star Dorsett Hotel was originally built in the 1920s as a cinema and then in 1983 changed use to a bingo hall which eventually closed in 2001. For ten years this iconic building remained empty and disused and in 2009 planning permission was granted for the Dorsett luxury hotel. Demolition work began in 2012, with the listed façade of the building retained. Dorsett Shepherds Bush, London opened in 2014.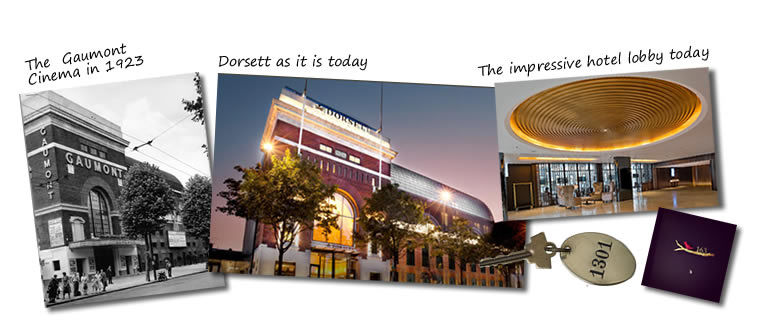 During the construction process in 2014 we were contacted by the Dorsett Hong Kong Team to discuss the furniture for the working offices, staff canteen, changing rooms within the hotel. Dorsett planned to use the redundant Walkabout Bar (located next to the hotel) as a temporary office during the final stages of the build, with the scope to relocate permanently to the hotel after completion. This meant that we had to space plan twice because each piece of furniture that was proposed for the temporary office had to also work within the hotel offices. We discussed these details on site with the engineer and surveyed each separate area which had to accommodate 40 staff utilising hot desks, sales, training suites, managerial offices and a break out areas.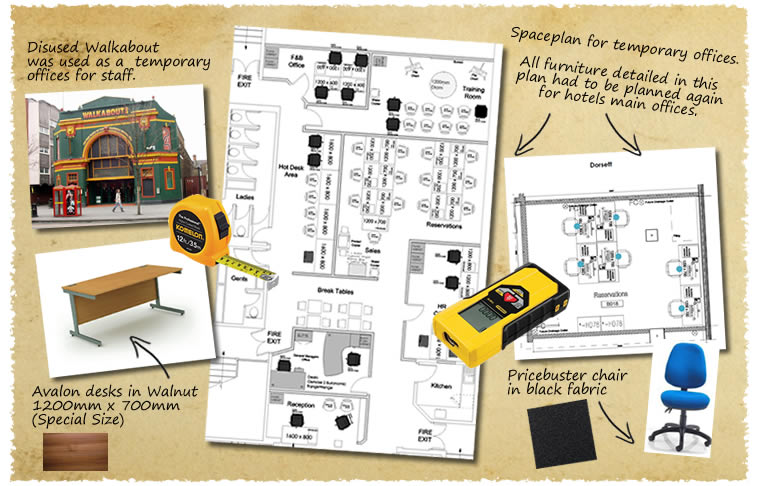 We specified the popular Avalon range of desks simply because of the build quality, extensive variation of sizes and the competitive pricing. The other benefit being that the manufacture was able to offer a special sized desks for the sales and reservation suites at 700mm deep (the standard being 800mm) which is a space saving measure a vital factor in prime London locations. The board finish of the Avalon desk and storage that was chosen was the stylish Walnut which matched other parts of the hotels scheme.
For the managerial office suite we specified the stylish Osmose range which has an elegant leg design with curved profiles. The executive desk was matched with the C01 storage and Osmose boardroom table a budget friendly but stylish solution for any executive office. We also supplied the staff changing rooms with 68 secure two door lockers and wooden slatted benches and the staff canteen with flexi tables and butterfly canteen chairs which were chosen for their overall quality and competitive pricing.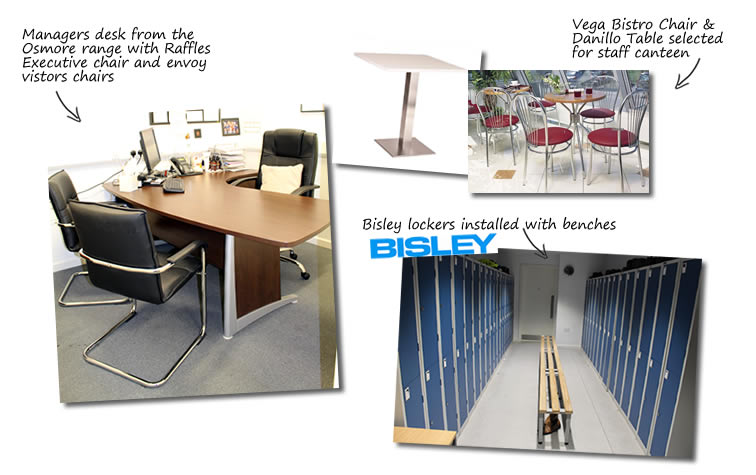 We were extremely happy to have been selected by Dorsett's Hong Kong procurement team to be their favoured furniture supplier and have since been working with them on existing and future projects.
'I would say the quality of the furniture is of good order, the design pieces of Hilary's office works very well. The three desk sizes have worked well with the space we have in the basement and are holding up for wear and tear. We have only had one desk damaged and this was due to hotel error.
Overall I am satisfied with the product and would like to use them for further furniture requirements'
Mark Jonathan Heyburn
Operations Manager