Google is forever making changes. However, since the release of penguin 3.0 it's gone a little quiet for the search engine giant. UNTIL NOW!
I'm not sure if you're aware of the plans google have in place for their brand spanking new offices set to cost around 1 BILLION pounds in Kings Cross, London, but for once google's plans have reached a stumbling block. No, it's not a lack a cash (the project will only put a minor dent into the 2013 4th quarter income which stood at $3.38 billion). Neither is it a problem with planning permission. Google feel that the current ideas are not farfetched enough. The chief of search engines and now office design never ceases to amaze me.
The vision from the outset was to bring all their London Offices under one roof. 4,500 employees for that matter. It's being dubbed as the "landscraper". This could be down to 920,000 square feet of space it's set to cover. Not only that, the building will stand 11 stories high.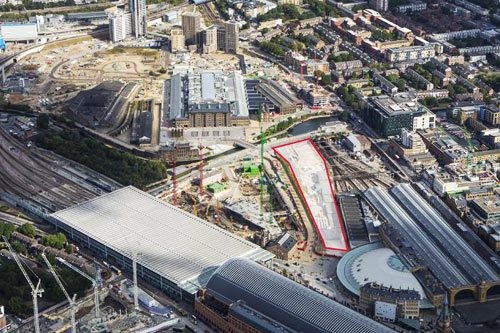 Location highlighted in red
"Not ambitious enough" is a quote that really stands out to me. You would think an indoor football pitch, rooftop swimming pool and climbing wall may be perceived as showing a little bit of ambition wouldn't you? Employees will also have micro scooters allowing them to whizz from A to B quickly and efficiently. Traffic lights could be the missing part of the jigsaw puzzle, however, this is google I am talking about who are always looking for new ways to surprise us. It's genius really. Google want to give their workforce the best chance of achieving greatness for themselves and google as a whole.
The belief behind all of this is to "encourage casual meetings within the workforce", according to Google. What this basically means is that the social activity developed by the facilities will hopefully increase the levels of productivity and imagination of its staff, with laptops or tablets never being far away when inspirational moments occur. Firms like Google attract employees from many different backgrounds and cultures and integration is vital if success is to be achieved.
Google's Outlook
"You come to a city to meet people who aren't like you, who have different ways of seeing the world. The street life is incredibly important for why you live in a city", said Allford. Taking that idea of life into the building, the social space will make what Google calls positive friction. You want people to get to their desk and do work, you want them to get around, but you don't want them to miss each other.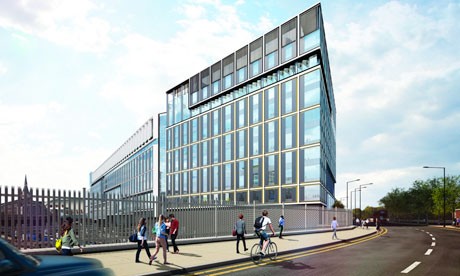 Outside Google HQ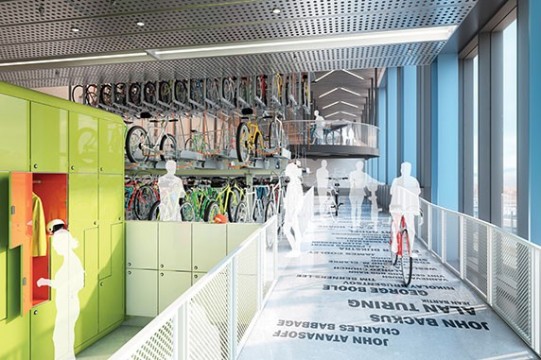 Why walk when you can cycle?