When designing a new office, it is key to exceed the customer's expectations first time as you will not get a second chance. Polymorph came to us with a very precise vision. They wanted an office that oozed class and quality but also an office that was built to last. So that's exactly what we gave them, a quality office with the desired cutting edge design that will stand out vividly in the visitor's memory. As you can see from the pictures, the members of staff loved their new working environment.
In choosing the office desks, Polymorph opted for 17 Saturn Two Person Bench Desks with Acrylic Screens in a Wenge finish. This transformed the office floor dramatically. The products came with a 5 year warranty which satisfied the customer that the products used were good quality and, as requested, built to last. It essentially gave the customer the peace of mind they needed when making such dramatic changes.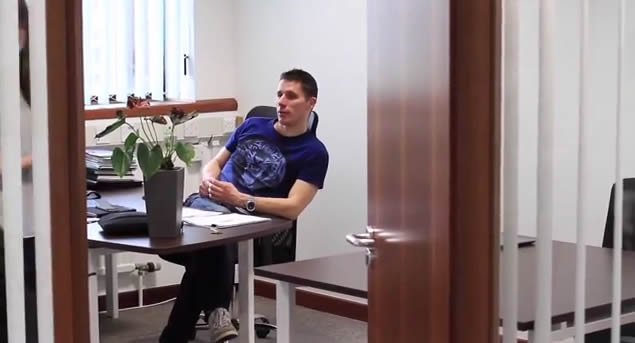 It is important to help the customer choose the correct seating for the office as the majority of their employees will spend more of their day on those office chairs than they do their own sofa at home, so it is important to make sure they are comfortable and happy. After much deliberation, Polymorph decided to go with the Bampton Mesh Task Chairs. The chair comes with a black faux leather headrest and a deep foam filled air mesh seat. It also has large 'T' arms for extra support.
It was apparent that the boardrooms needed the special Office Reality touch. The boardroom reflects the company's image, as this is the room that will hold the majority of company meetings where important decisions about the company are usually made. It is therefore essential that the boardroom is tailored to the image the company wishes to portray. Polymorph chose the Ellipse Boardroom Table in a Wenge finish. The wenge finish reflected the desks within the main office and, as such, maintained the theme of the company through each different department which gave a feeling of continuity. The Ellipse boardroom table can fit up to 10 people and is available in a number of finishes.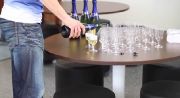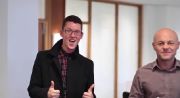 Judging by these two pictures the new office was a big sucess